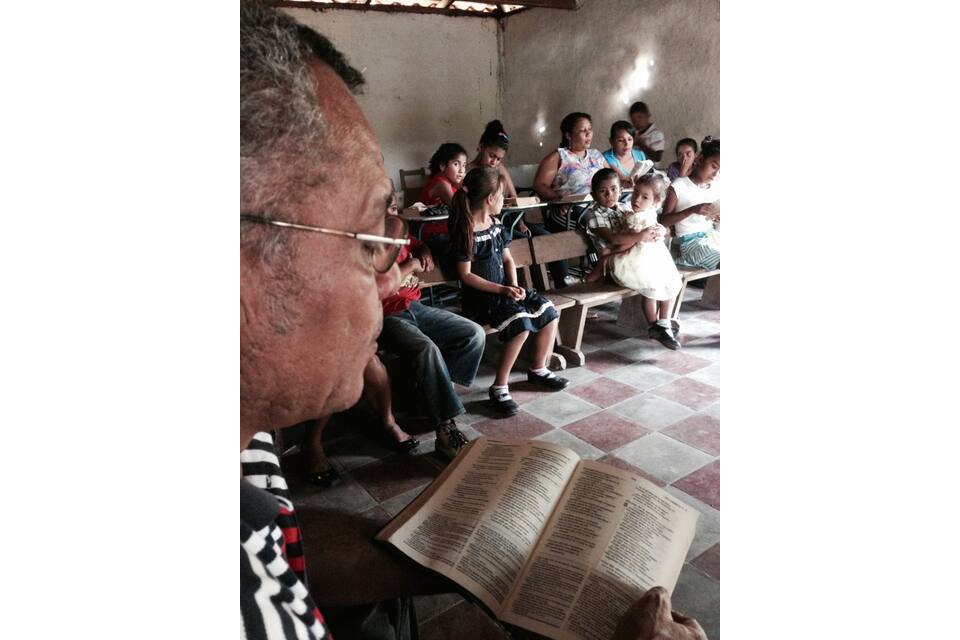 Tierra Nueva
General
Donations to this project are tax-deductible
About This Project
$25,000 to purchase a four-wheel drive transport truck for moving people and coffee.
Recent Supporters
No public contributions have been made to this project.
Project Owner
Tierra Nueva
Tierra Nueva began in Honduras in 1981.
Bob and Gracie Ekblad, along with Fernando Andrade and Catalina Toc, established an experimental farm and adult learning center among poor subsistence farmers.
Tierra Nueva started by promoting sustainable farming practices, as well as training peasant agricultural promoters and health workers.
Eventually, Tierra Nueva began offering courses in conflict resolution, Scripture study, social analysis, organic farming, nutrition, literacy, appropriate technology and other survival skills.
Tierra Nueva continues to operate in rural Honduras as an independent Honduran peasant association led by fifteen peasant promoters. In 1994, the Ekblads moved to the Skagit Valley to begin a ministry among Mexican peasants pushed from their lands by poverty, landlessness, unemployment, and drought to work the harvests of Western Washington as migrant farm workers.
Tierra Nueva (New Earth) is an ecumenical ministry located in Burlington, Washington, that seeks to share the Good News of God's liberation in Jesus Christ with migrant farmworkers, jail inmates, Skagit Valley gang members, and those struggling with addiction.
We are dedicated to proclaiming the Good News of God's reign (on earth as it is in heaven) with the oppressed for our mutual liberation, healing, empowerment, and total salvation.
Tierra Nueva envisions a shepherding ministry that seeks after lost sheep until they are found (Luke 15:4). We have structured our ministries to:
• seek after lost sheep until they are found--through Skagit County Jail Ministry, migrant chaplaincy, and Tierra Nueva Honduras.
• care for, defend, and protect--through the Family Support Center.
• gather, feed and heal--through our English and Spanish faith communities, bilingual jail services and healing services.
• equip and send out--through the People's Seminary events and courses.